Close should send program to a Systray and Exit should exit program completely, right?
That depends on your settings.
If you have this option checked, it will close to the tray.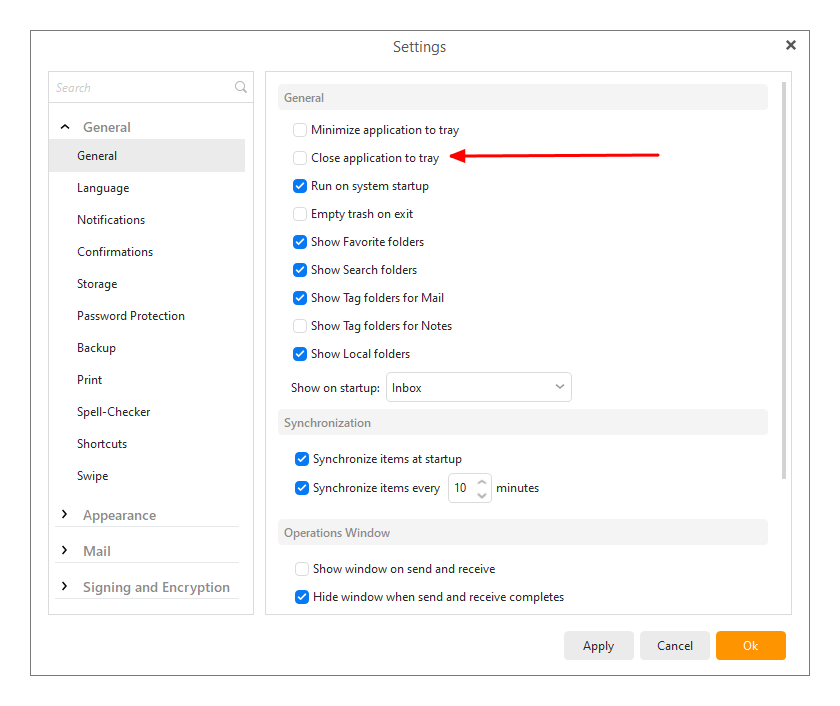 Otherwise, if it is unchecked as in my screen shot, Close and Exit have the same function - exiting completely,
"Close app to tray" is checked in my Settings.
But when I click Menu> Exit it goes to Systray instead of closing app completely.
sábado 31 octubre 2020 :: 1650hrs (UTC +01:00)
Hi @maya77
That is because 'Close to Tray' overrides Menu ->Exit
To Exit Right-Click the tray icon and select Exit to shutdown eMC
¡Saludos desde la soleada España!
Skybat
This worked fine in eMC 7. I believe this is bug and nothing should override standard functions.