I updated eMClient to 8 about 10 days ago and ever since I have been unable to add attachments to my emails.
Error message attached as jpeg. It doesn't matter whether it is a doc, excel, pdf, jpeg etc.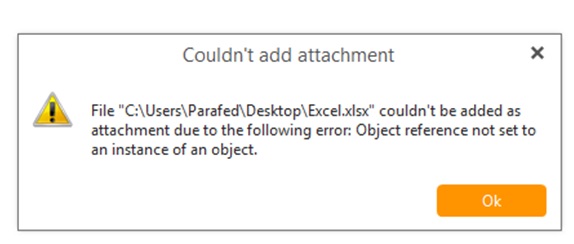 I have not uninstalled and reinstalled yet, but will consider doing this if it is not going to occur again.
My other thought is that option has now been removed from the free version and I will be forced to purchase the latest fully operational version. Not really interested in doing this as I'm with a charity and we can't afford to pay for our email software!