As of the latest update (8.2.1237.0), I'm getting constant crashing. 3-5 times/day. Often right after checking mail, when clicking on new messages. But sometimes even when I'm away from the PC. (And auto-checking mail is disabled)
Prior version v8.1.876 and 5 more before it did not have this issue.
This is the error popup I get: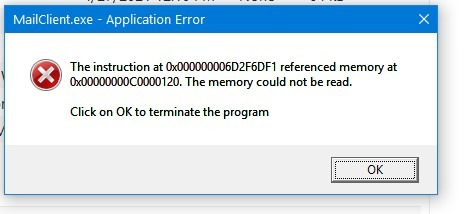 Any ideas or suggestions?
Thanks.