Anyone know what this refers to?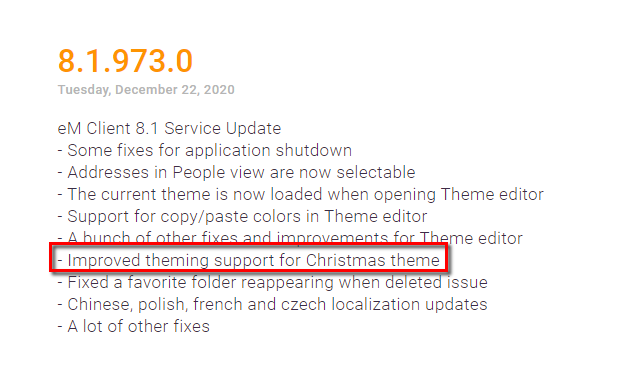 Sounds interesting


Wishful Thinking
OOOPs

Some "Easter egg"?

I thought it might be an Easter egg, but Christmas came and went, and nothing changed.

Does that mean we need to wait till Easter?

Thanks Mel!
How did I miss that? I guess I need to look at the Blog more often.

Ohh. no wonder i didn't see the Xmas

theme. I didn't even know there was a blog lol
Ps I would suggest to put a Blog link under "Support" at the top of the page.
Absolutely.
Or maybe even remove the blog altogether and just post those articles as a separate section on this forum, so when you search the forum for Christmas Theme, you receive a hit to that blog entry?
And don't forget there is also a Knowledgebase. Did you ever go there?
@Gary yeah the knowledge base is good