The themes are cool, but it would be easier if there was an apply button in the settings dialog to get a sense of what the theme looks like when applied before committing. Or just make the theme set when I click it in the list and if I save and close it applies it, but if I X out of the settings dialog, it abandons it.
Also, IMO, the Save and Close button is in the wrong location or maybe just not needed. It's possible to do away with the button completely by just applying the changes immediately and having
"restore defaults" on settings where it makes sense.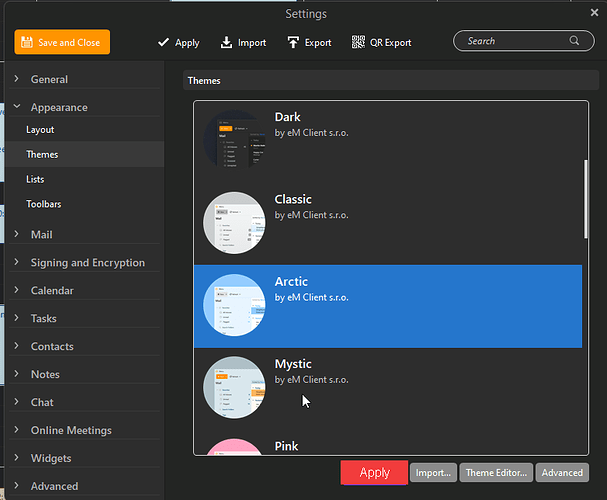 .