Hi there,
I accidentally downloaded the latest version and installed it. When I realized my pro license is for version 8, I uninstalled it and installed that instead. As with many others, I got the Database error: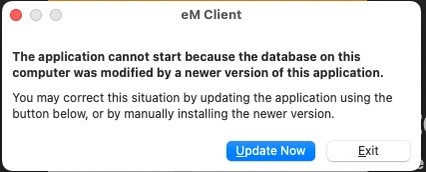 Every other topic I've seen on this for the windows version. I would like to locate the database so I can delete it and install em Client v8.
I'm using macOS Monterey 12.4.
Thank you and have a nice day.