I may be asking this in the wrong place, and I did search for this issue and cannot seem to find anybody else needing it or ??? so…
While the dates do appear to the left, in a very small calendar, of any Tasks listed in the Agenda View, they are difficult to read for … well … me. Getting to be the old guy here.
What I would like to see is that each day is separated by a "header" (for lack of a better term) that at least displayed the day and date with all of the tasks, with their times, below it. See the attached png file. BTW - this stretched my artistic ability with paint, so I apologize for how rough this is, but this is how I would like to see the Agenda view laid out - or something similar. The small calendar date to the left of the entry can go away, or not, but it is irrelevant with this sort of layout.
Am I missing a setting somewhere that already does this, or is this actually a feature request?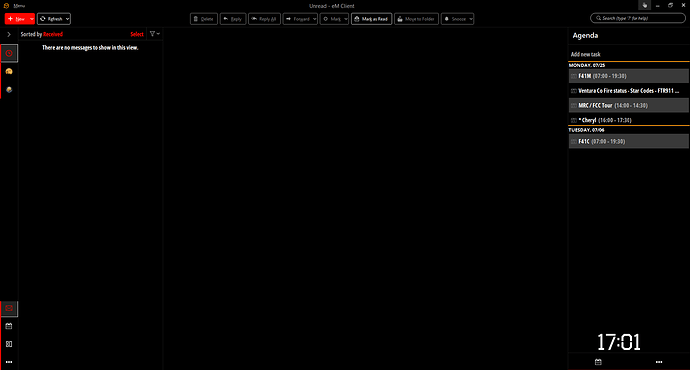 .
Thanks all - hope your Saturday (or Sunday depending on where you are when you read this) is great!