need ability to customize tag names and not use the defaults!
Thanks Gary but I only use the calendar and not email. I can't find any way to edit them on the calendar and to do so on the email side doesn't seem to translate to the calendar. Any thoughts??
Click on the Events tab.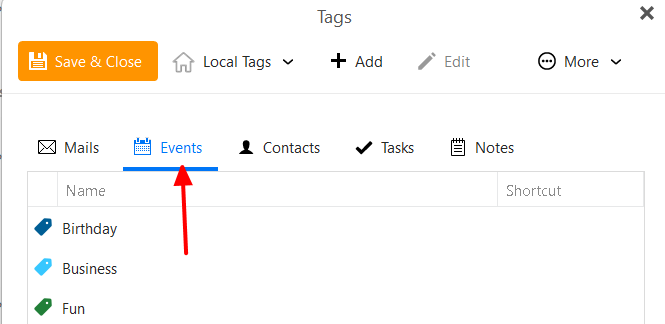 Thanks so much Gary. I would never have figured it out !!