After creating folders they automatically groups in folder «More»: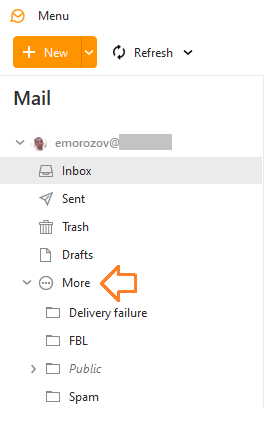 Please add the ability to keep list of folder plain (1-level)
The More folder is for those folders you have chosen to Hide.
If you don't want them in there, select the folder and by right-click choose Show.
Thanks a lot!
Is there a way to hide that «More» folder?